June 2012
: 15 czerwca 2012, 11:09
Because of the football championship, this week I could see lot's of charter flights between Stockholm and Kiev.
I hope Sweden will play well. :)
Tried catching some of them:
2012.06.14 12:52 M870, FL310
Avro RJ-100 SE-DSR Malmo Aviation ; SCW622 ESSB-UKKK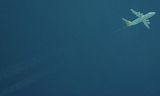 2012-06-14 13:09 M870, FL330
B737-300 OY-JTH; Jettime; JTG848 ESSA-UKKK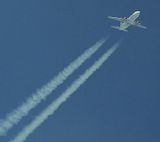 2012-06-14 18:50 M870
MD-83 UR-CEL; Khors Air; KHO4439 ESSA-UKKK
Happy to see MD-83 still flying. This type is getting very rare in my area.